The Chapel was originally constructed in 1916 as a refuge for immigrants seeking shelter from persecution overseas.
The Chapel has been a haven for thousands of people in its 100+ years on 9th street. Today, The Chapel continues to serve the Troy community as contemporary housing for RPI students.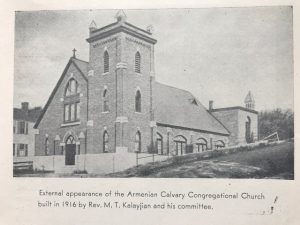 We are committed to fostering a community that is: inclusive, safe, and luxurious Residents' experiences at The Chapel will be unlike any other housing in Troy because, simply, there is not another building like it. The 1916 structure has been gut renovated to preserve the historic look and charm of the original church, while offering residents a first class, modern housing option.
Interested in learning about the building's history? Learn More Here